What should our private-hire vehicle (PHV) drivers do in the event of an accident or the car breaks down?
As a private-hire vehicle (PHV) driver, you are constantly on the road with passengers in tow. While no driver wants to be involved in an accident, the unexpected can sometimes happen. And despite your best efforts to maintain the car, it could break down unexpectedly.
But, fret not. We are here to advise you on what you can do in the event such an unfortunate incident were to happen.
Call the ambulance if anyone is injured in an accident
In the event of an accident, stay calm and assess the situation. Should you or your passengers require immediate medical attention, dial 995 for an ambulance if you're able to do so, or get passersby to assist you.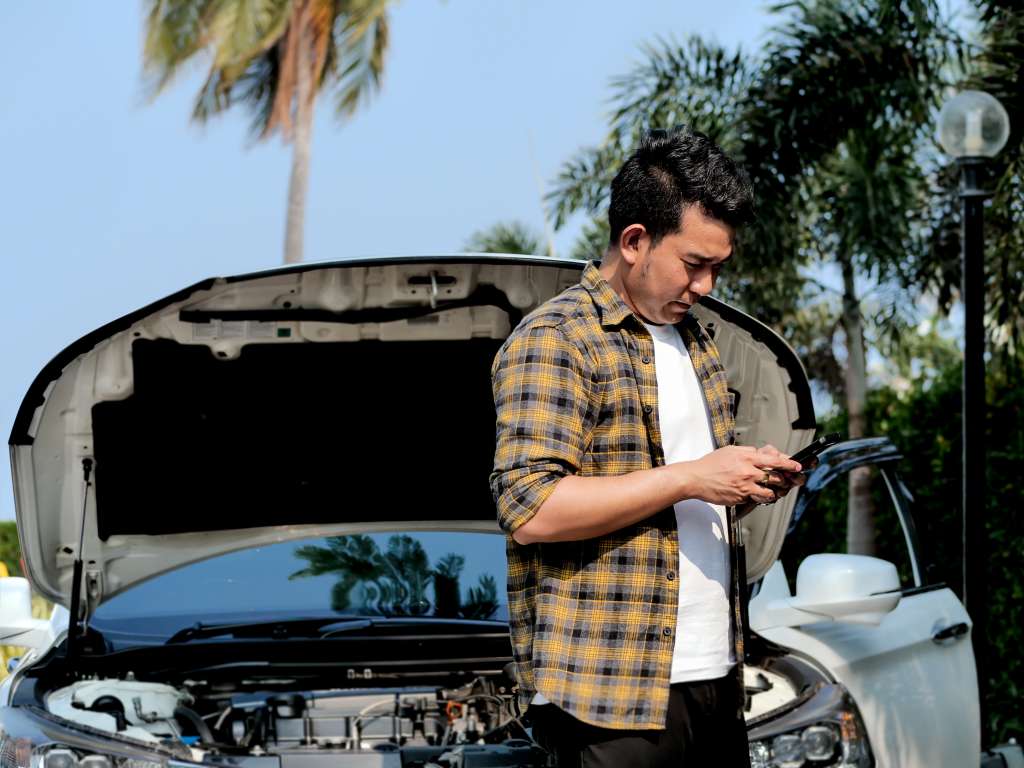 Call FLASH for assistance and report
Call the 24/7 Fast-Response Accident Reporting or FLASH hotline at 6100 1620. A FLASH responder will come to your aid within 30 minutes to provide any assistance you need, as well as write up a detailed report of the accident.
If you prefer to have the accident reporting done at our workshop, you can also head down to the ComfortDelGro Engineering workshop at Block H of the ComfortDelGro Headquarters at 205 Braddell Road during office hours from Mondays to Fridays, from 8.00am to 5.30pm.
Get your car replaced at our Braddell workshop
Arrange to tow your vehicle back to our workshop by calling the 24-hour roadside assistance hotline at 6553 1111. You will also be provided with a replacement car. In the situation where a replacement vehicle is unavailable, the rental fees will be waiveduntil the day your vehicle is repaired and ready for collection.
You can count on us to assist you the best we can!
But, always remember: Safety is key on the road. Do your part by following traffic rules and driving carefully to keep you and your passengers safe and sound!
Check out our previous articles below for more information on being a PHV driver.
How to be a Private Hire Vehicle (PHV) Driver in Singapore – https://www.cdgtaxi.com.sg/how-to-be-a-private-hire-vehicle-phv-driver-in-singapore/
Guide To Private-Hire Car Rentals In Singapore: Why Choose ComfortDelGro? – https://www.cdgtaxi.com.sg/guide-to-private-hire-car-rentals-in-singapore-why-choose-comfortdelgro/
Working As A Part-Time PHV Driver: Can It Pay Off My Car Loan? – https://www.cdgtaxi.com.sg/working-as-part-time-phv-driver-can-it-pay-off-my-car-loan/
What Happens If I Lose My Full-Time Job? Should I Consider Driving? –https://www.cdgtaxi.com.sg/what-happens-if-i-lose-my-full-time-job-should-i-consider-driving/
Come be a PHV driver with us: https://www.cdgtaxi.com.sg/phc-driver/
Rent a car with us: https://phv.cdgrentacar.com.sg/
Don't have your Private Hire Car Driver's Vocational Licence (PDVL) yet? Find out more about our course here: https://www.cdgtaxi.com.sg/vocational-licence-courses/